SA's marine bioregions
Deprecated
: wp_make_content_images_responsive is
deprecated
since version 5.5.0! Use wp_filter_content_tags() instead. in
/home/therockpoolorg/public_html/wp-includes/functions.php
on line
4778
Deprecated
: wp_make_content_images_responsive is
deprecated
since version 5.5.0! Use wp_filter_content_tags() instead. in
/home/therockpoolorg/public_html/wp-includes/functions.php
on line
4778
Deprecated
: wp_make_content_images_responsive is
deprecated
since version 5.5.0! Use wp_filter_content_tags() instead. in
/home/therockpoolorg/public_html/wp-includes/functions.php
on line
4778
Deprecated
: wp_make_content_images_responsive is
deprecated
since version 5.5.0! Use wp_filter_content_tags() instead. in
/home/therockpoolorg/public_html/wp-includes/functions.php
on line
4778
Deprecated
: wp_make_content_images_responsive is
deprecated
since version 5.5.0! Use wp_filter_content_tags() instead. in
/home/therockpoolorg/public_html/wp-includes/functions.php
on line
4778
Deprecated
: wp_make_content_images_responsive is
deprecated
since version 5.5.0! Use wp_filter_content_tags() instead. in
/home/therockpoolorg/public_html/wp-includes/functions.php
on line
4778
Deprecated
: wp_make_content_images_responsive is
deprecated
since version 5.5.0! Use wp_filter_content_tags() instead. in
/home/therockpoolorg/public_html/wp-includes/functions.php
on line
4778
Deprecated
: wp_make_content_images_responsive is
deprecated
since version 5.5.0! Use wp_filter_content_tags() instead. in
/home/therockpoolorg/public_html/wp-includes/functions.php
on line
4778
South Australia's marine environment has many unique species, and is amongst the most biologically diverse waters in the world.
Click on a bioregion below to learn more about each area's unique collection of ecological communities.
Learn about each bioregion's biodiversity, habitats and iconic fauna and flora.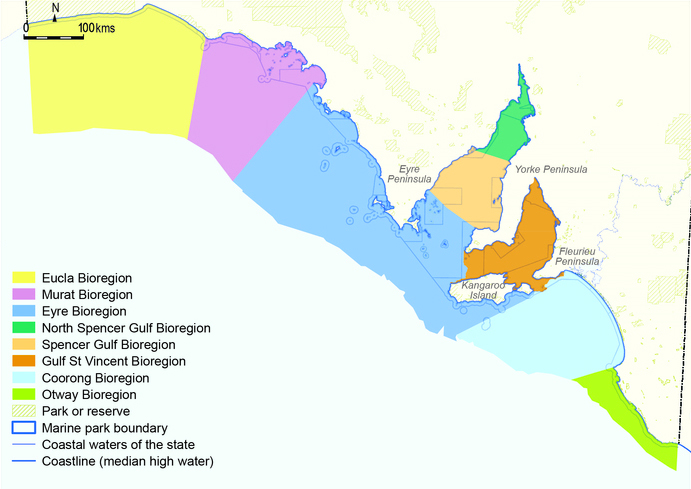 Page credits
Page banner: Blue-throated Ascidian at Rapid Bay, Fleurieu Peninsula. Photo: Tom Westphalen.